IN HONOR OF MY MOTHER
RICHER THAN GOLD
You may have tangible wealth untold;
Caskets of jewels and coffers of gold.
Richer than I you can never be --
I had a mother who read to me.
-- Strickland Gillilan (1869-1954)
(Click on each image to see larger photo)
Mama's smile always lights up the room.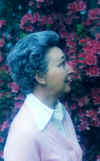 Beautiful Mama by the azaleas in her garden.
Our family - 1980's.

Mom and Dad hugging - they had a great love for each other.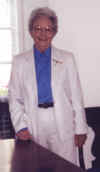 She is always young at heart, open-minded and wise.
We love being with her always.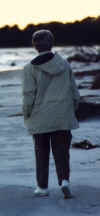 A wise woman who was the epitome of wisdom, strength, gentleness, compassion and love. She was unconditional love personified.